Château des Tours
Brouilly, Beaujolais, France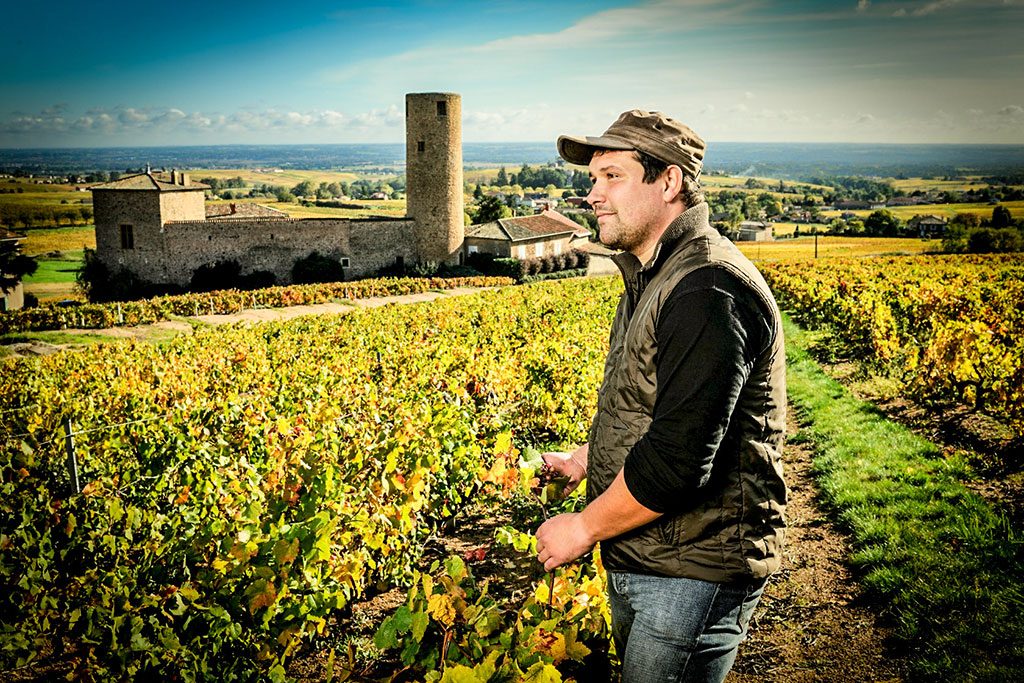 The Château des Tours has cultivated vines since 1153 (that's old!). It is the emblem of the Brouilly appellation, possessing 48 hectares in one whole piece giving focused, structured wines. Another 20 hectares of vineyards in Saint-Lager, to the north, has land that is less steep, producing "rounder" wines that are full of charm.This variety of plots allows them to benefit from the specificities of each terroir. Limited and voluntary grassing-over allows them to control yields.
The vineyards, in a pink granite basin at an altitude of 328 metres, are perfectly orientated (facing south, south-east). Average vine age is 40 years. Hand harvested with great care, ensuring the fruit arrives whole and undamaged at the winery in small transport cases.
The vines are very carefully worked in order to limit the yields. Located in the south of Brouilly and a flagship of the appellation.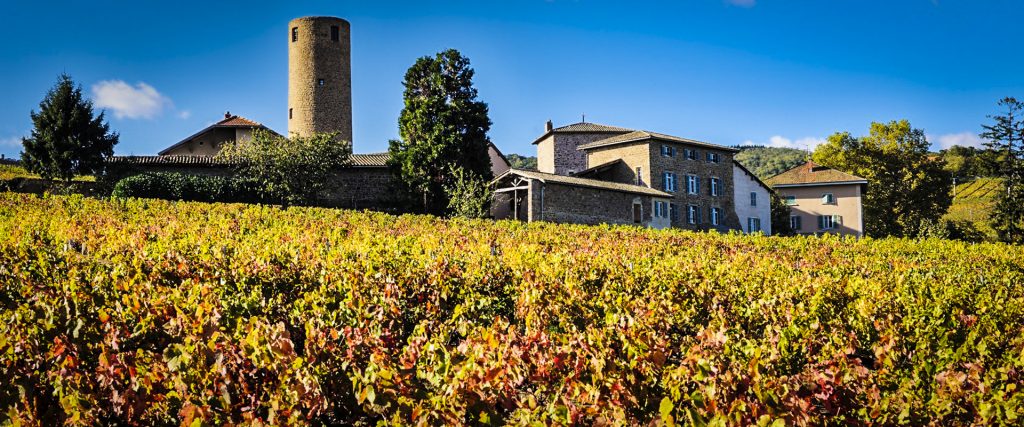 The estate helps Gamay to express the best of the terroir; subtle and fleshy yet uplifted by tannins with great finesse. It reveals aromas of cherries and blackberries with generous intense fruit dominated blackberry flavours.