Nathalie Falmet Champagne
Côte des Bar, Champagne, France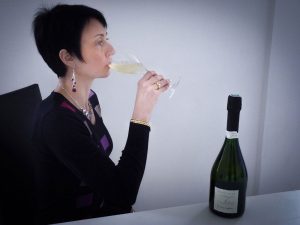 Nathalie Falmet – Owner Winemaker

Nathalie controls every aspect of her wine and she was the first woman to have the tittle Vigneron and Oenologist. She is to this day one of the very few women in Champagne to carry out both jobs simultaneously. And she does it with innervation and with dazzling results.
Her vineyards are nestled in the heart of the vibrant Côte des Bar region where different soil (Kimmeridgian marl topped by Portlandian limestone) and climate (higher temps due to humid Atlantic influence plus continental influences) ripens the Pinot making her wines fuller in character. The Cuvée Brut is composed of 80% Pinot noir and 20% Chardonnay.
NV Champagne Nathalie Falmet Brut – Robert Parker 91+ Points
The NV Brut is made of 50% Pinot Noir, 30% Chardonnay (both 2011) and 20% Reserve (from a Soléra started in 2009). Its refined aromas of bright fruits migrate to a very light and delicate first palate. This champagne is dry (dosage: seven grams per liter) and firmly structured, but really fine and elegant, and provided with a good length and subtle mineral flavors.
They are deep and well structured wines, and reveal a salivating salinity on the finish. News alert for natural wine "freaks" Nathalie is working on a natural Champagne project where the ferment vessel used is a clay Dolium!!
Nathalie Falmet Brut Nature – Josh Raynolds 92 Points
100% Pinot Noir, no dosage. Pear, melon and honeysuckle aromas are complicated by notes of blood orange and chalky minerals. Smooth and expansive on the palate, offering fresh orchard and red fruit flavours and an exotic touch of jasmine. Finishes on a refreshingly bitter note of pear skin, with strong mineral cut and lift.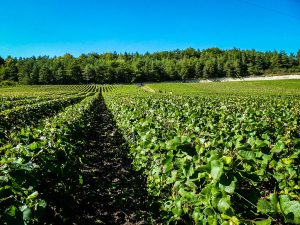 Nathalie Falmet Côte des Bar Vineyard Champagne