Alsace Willm
Barr, Alsace, France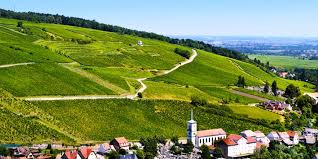 In 1896 the Willm family founded the Willm Estate in Barr, at the foot of the majestic Kirchberg de Barr Grand Cru vineyard. Owner of the famous Clos Gaensbroennel, the vineyard is famed for producing one of the world's best Gewurztraminer wines. The Estate's wines were the first from Alsace to be exported to the United States in the early 1930's, after prohibition laws were lifted. Faithful partners to the worlds great restaurants, their wines blend freshness, minerality and elegance.
Les Vins de Reserve: Premium, 100% varietal, includes Pinot Blanc, Riesling, Pinot Gris and Gewurztraminer. Delicious fruit driven wines with lively classic flavours.
The Cuvée Emile Willm: Grande Réserve wines. They are only produced with Riesling, Muscat, Pinot Gris, Gewurztraminer, chosen from vines in selected vineyards on the hillsides.They give full flavoured wines which are complex in structure.